Mahindra GenZe spied in India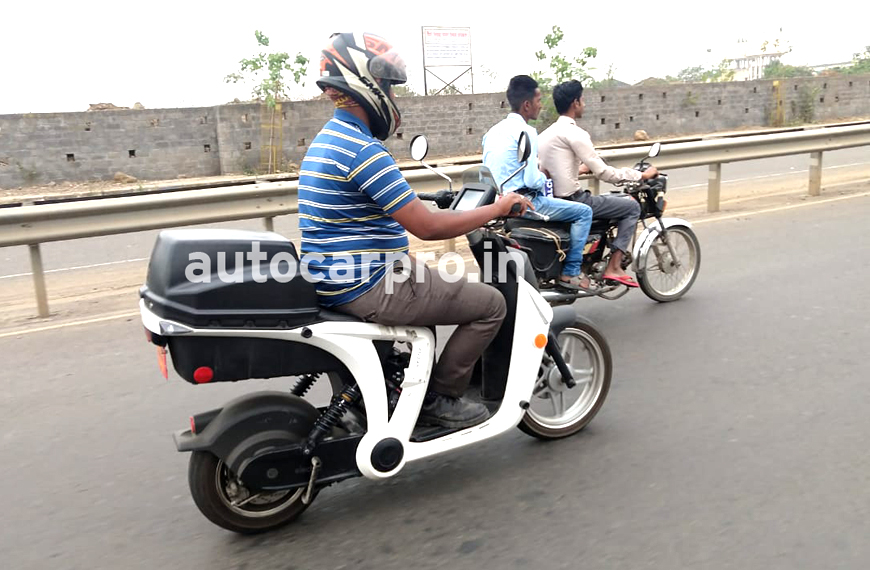 9th Apr 2018 11:31 am
Connected electric scooter currently sold in the US market; comes with removable lithium-ion battery that plugs into a standard electrical outlet.
The Mahindra & Mahindra GenZe electric scooter has been seen testing in Indian conditions. It could be either to prepare the GenZe – which was conceived, developed and is sold in the USA – for India or work on a product derived out of the GenZe for the domestic market.
A reader of our sister publication, Autocar Professional, snapped this GenZe 2.0 model being ridden on Pune roads. And what we learn is that it was doing 30-40kph with absolute ease.
With a removable lithium-ion battery that plugs into a standard electrical outlet (and which can be removed and swapped very easily), ample storage area and a connected app, the GenZe 2.0 e-scooter is pitched as a sustainable urban transportation solution in the US.
According to the GenZe website, the GenZe 2.0 can reach a speed of 50kph and has a riding range of up to 50km per charge. Push off is gradual in throttle mode to provide a smooth and steady ride experience.
The GenZe is a connected scooter and the GenZe app connects to it via telematics. The mobile app allows the rider to plan routes, run diagnostics, estimate travel range, and manage security. Riders can look at vital information like battery level and various riding statistics. It also displays emissions and lets riders shift between more powerful and more eco-friendly modes. Should something come up during a diagnostic scan, the app will give the error code to provide to a GenZe techie, so that the rider can get back on the road quickly.
Mahindra GenZe currently manufactures and retails three models in the US, out of which the GenZe 2.0 has a front storage area, adjustable seat and an open back bay for modularity. It is being sold for $2,999 (approximately Rs 1.9 lakh).