Piaggio India eyes e-mobility in two wheelers, Auto News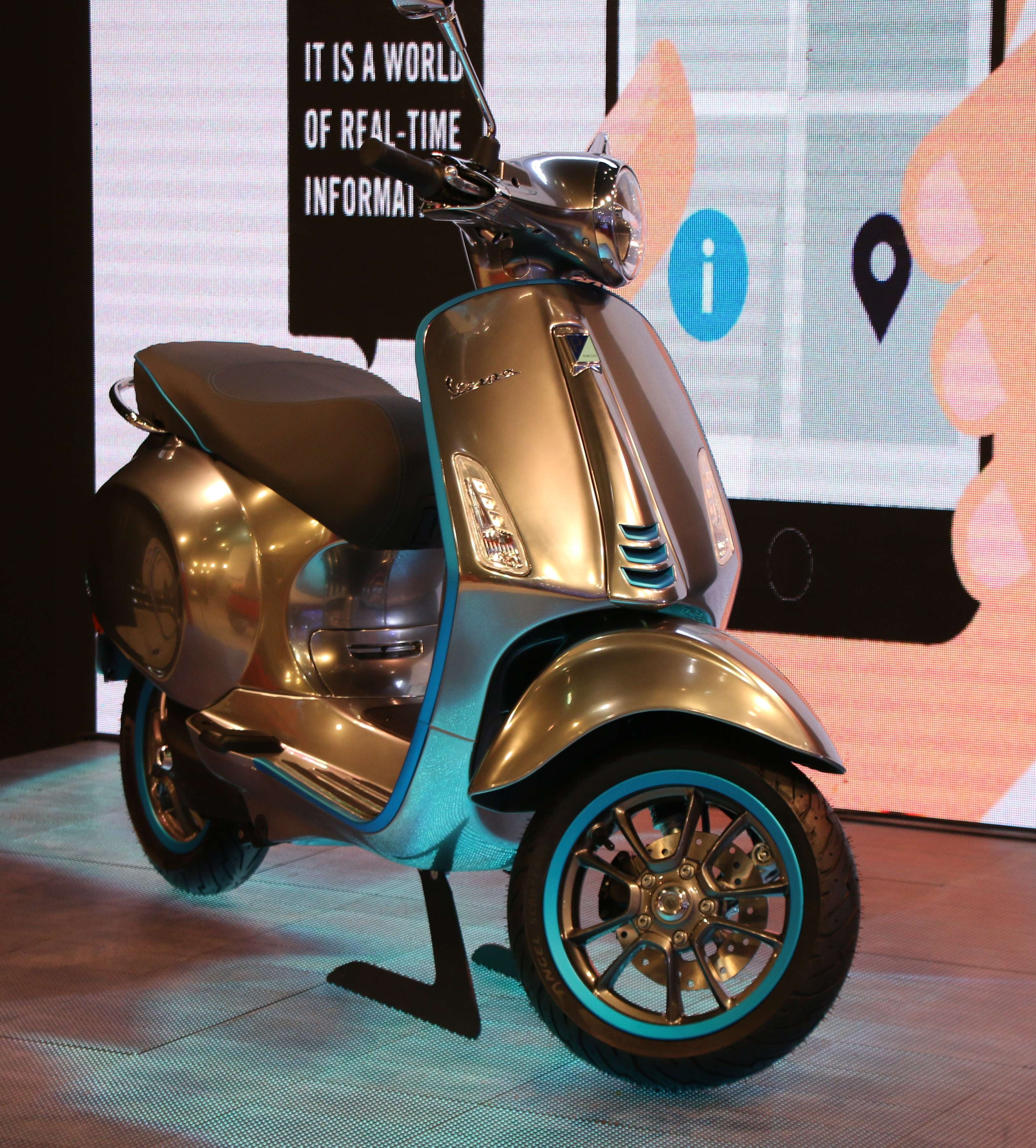 New Delhi: Piaggio Vehicles, the Indian arm of the Italian manufacturer, is exploring options in e-mobility in two-wheelers.
"There is a fast trend moving towards e-mobility in two-wheelers and four-wheelers like passenger cars. So we are looking at the opportunity of implementing it in India," revealed Diego Graffi, CEO & managing director, Piaggio Vehicles to ETAuto.
"We are currently studying the Indian market on how it is moving in electrics, and how will regulations come in. Then depending on how things move in this direction, we will rollout the electric scooter," he added.
But he clarifies that they will take the European Elettrica scooter technology, indigenize, customize and produce it in India, whenever it is required.
The Elettrica scooter was displayed at Milan in two variants – the standard version with a 100 km range on a single charge and the Elettrica X with a 200km range. The scooter is powered by a light weight lithium-ion battery and runs at a top speed of 30kmph in Eco mode.
The company is believed to be in initial discussions with suppliers in India for the localization process.
The Indian R&D teams based at Pune and at Baramati will be coordinating with the R&D team at Italy in terms of technology requirements to make it suitable for Indian needs.
However, infrastructure for charging is cited as one of the main challenges by Graffi.
Also Read: AutoExpo2018: Piaggio launches Aprilia SR125 at Rs 65,310
Also in the pipeline, around 2019-20, is the Maxi scooter and the motorbike. The Maxi scooter expected to be of around 150cc displacement delivering 2-3 times more power than a standard scooter is under the scanner.
Initial consumer feedback is believed to be positive and Piaggio is planning a full study in terms of R&D and backend needs.
The Maxi will be based on the Aprilia platform with Piaggio already having the Maxi scooter in Europe. The Aprilia SRV 850 is based on the Gilera GP800 that was the fastest scooter in the world.
The Gilera is another brand of Piaggio. Among other maxi scooters globally are Honda Integra, Suzuki 650, Yamaha T-max and BMW C 650 GT to name a few.
The maxi scooter will target young families and youth, who seek faster mobility and power.
In addition, Piaggio is looking at entering the motorbike segment for the first time.
It is looking at the premium 150-300cc motorbike category that is experiencing growth and is pegged at 50,000-70,000 units annually.
A feasibility study on pricing and the Indian consumer preference is currently underway, according to Graffi.
A final decision on freezing these models is expected over the next 6 months. All the new products will be made in India and not be imported.
Piaggio had displayed the motorbike models at the recent Auto Expo, where it had launched its Aprilia SR 125, with which this brand marks its entry into the 125cc scooter segment. The Aprilia already has a 150cc sibling.
The company has commenced exports of about 700 units of this scooter to Nepal, where it will see a launch next week. From next month, the Aprilia SR 125 will also be exported to Sri Lanka and Maldives.
In January 2018, Piaggio sold 5,480 units of scooters up from 3,708 units sold in the same month last year. During FY18, the company sold 55,973 units (34,669 units).
"The company's scooter brands grew 73 per cent in FY17 and we expect to grow over 50 per cent in FY18," Graffi concludes.
Piaggio makes the Aprilia and Vespa brand of scooters in India besides small commercial vehicles.