Archos unveils world's first Google Android electric scooter Citee Connect, Auto News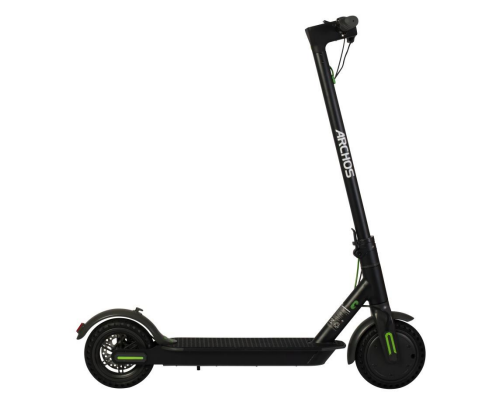 NEW DELHI: Archos is expanding its urban mobility range with three new models. The Archos Citee Connect is the first Google Android scooter, fully imagined, prototyped and assembled in France, will delight the most connected commuters.
The Archos Citee and Archos Citee Power scooters will bring to the many riders eager to optimize their trips, solutions as enjoyable as reliable.
They will be available from April 2018 starting at €399.99. The Archos Citee Connect will hit the shelves in the summer of 2018 at €499.99.
Citee Connect has a 5-inch multimedia dashboard, which rests between the handlebars. The scooter's hardware is supported by 3G connectivity. The screen is powered by a quad-core chipset and includes 1 GB RAM and 8 GB internal storage.
The Citie Connect scooter can be fully charged in just 2-3 hours.
The Archos Citee Connect is equipped with ergonomic handles and large wheels (8.5 inches), puncture-proof and dimpled for better suspension.
Its 250W motor and 36V battery give it a range of over 25 kilometres in urban areas. The battery life can be increased by 15 per cent, thanks to its energy recovery system, which automatically recharges the battery with each braking. It can also be charged via a docking station, conveniently, available as an option.
The electric scooter Citi Connect has been developed in France.
Earlier in March 2017, Archos for the first time debuted in the mobility space. The company bought four products – petrol powered Archos X3, electric scooter Bolt, Urban e-scooter and Archos e-kart.